The cycle time shows how long your issues are "In progress". You should strive to make this value consistent over time as it is an indicator that you have equally sized stories/tasks.
The Cycle time chart shows the average time it takes for an issue to go from "In progress" state to "Completed", grouped by Estimated time.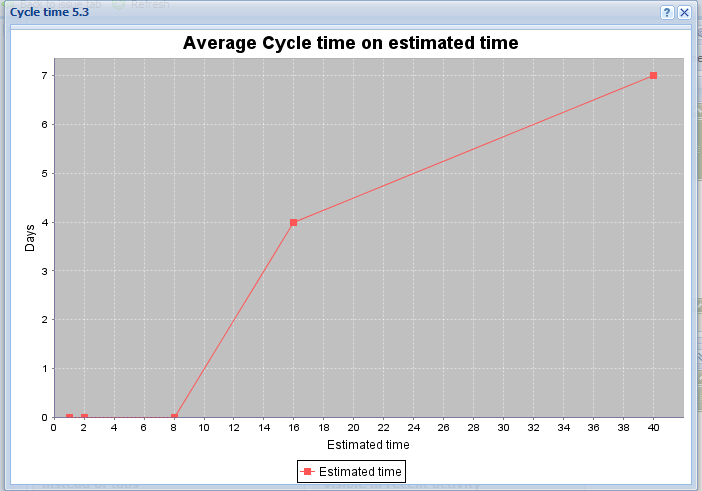 Configuration
You have to configure which "Kanban lane" that should be considered as the Start for Cycle time, i.e. when an issue go into 'In progress' state. You configure that in the 'Kanban'-configuration by checking 'Start for cycle time' for the lane you would like to use.