Ranking of Issues
You can use a feature called "Global rank" to be able to rank the issues related to each other easily using arrows or "drag and drop"
Enabling ranking between issues through using "Global rank".
To be able to use ranking between issues, you have to add the field "Global rank" to the issue field configuration you have connected to the project.
The value of this field will not be shown by default but it is used in the background to "rank" (order) issues within a project and/or iteration/sprint/phase.

1.Go to General – Settings - Issues configuration - Issue fields.
Different configurations are shown in rows. Choose the one you want Global ranking to be active in.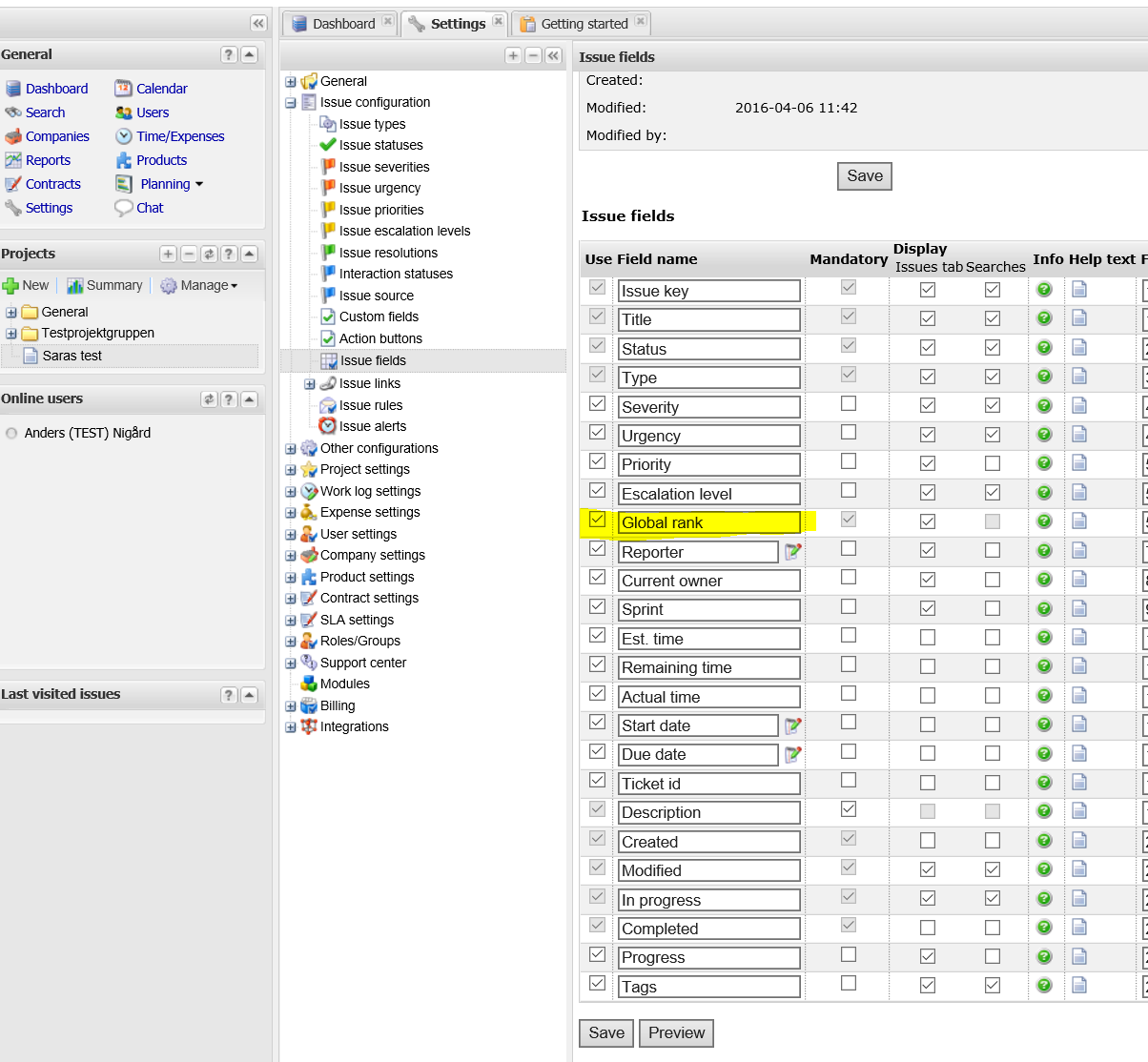 2. Check the checkbox for Global ranking as well as the checkboxes for when Global rank should be active. When all is done press Save.
Once you have enabled the field you can start ranking issues between each other for the projects that are using that Issue Field Configuration.
Ranking between issues in the Issue List
To be able to rank between issues in the Issue List, you need to add that column to the column view.

1.Go to Project, select the current project, go to the Issue tab.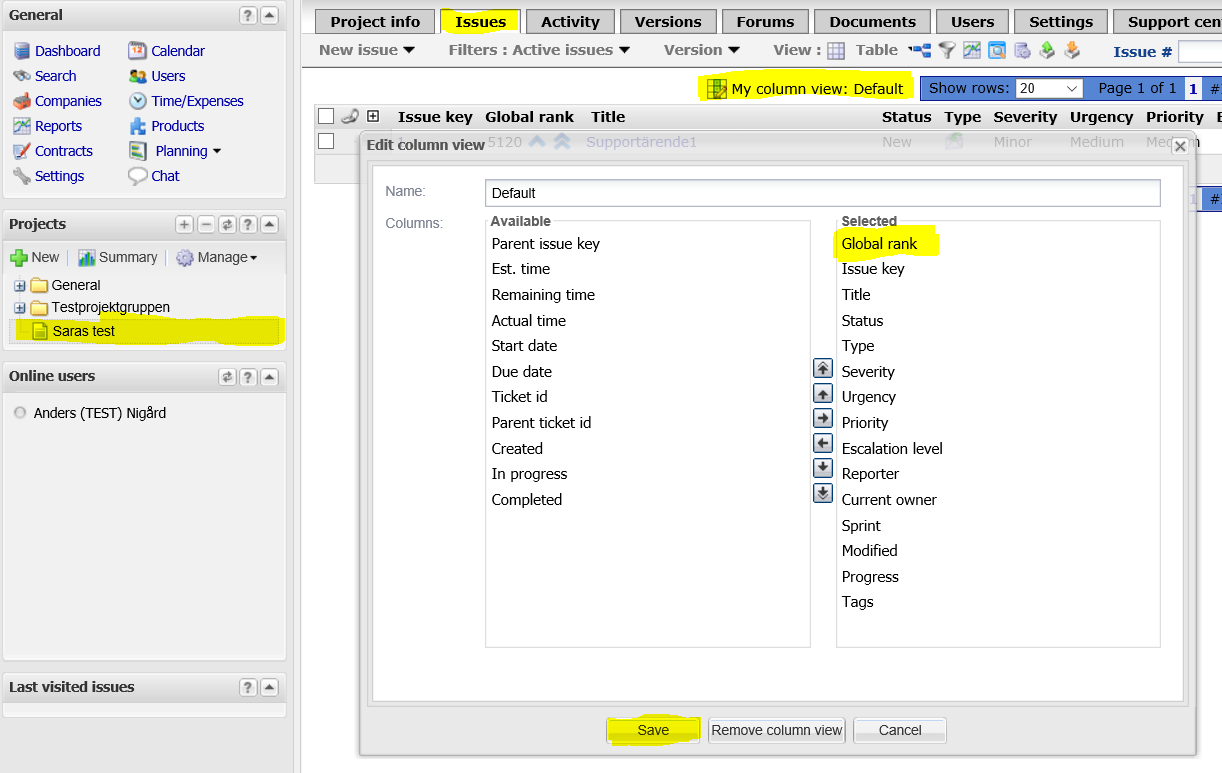 2.Click "My column view:..." and select "Edit column view".
3.Once in the dialogue, drag and drop "Global rank" from the Available columns to the Selected columns.
To make it easy to work with, you may want to put it as the first column.


4.The list will now have a column with arrows in it. By using the "single arrow" it is possible to move the issue one position up.
By using the "double arrow" the issue is moved to the top of the list.
If the issue contains sub-issues they will also follow the parent issue.
5.To be able to use this column to reorganise the issues, you need to be sure that you have chosen to view a sprint.
You can do this by selecting what sprint you wish to rank within or to choose [No sprint].
Ranking between issues in the Kanban board (using drag and drop)
The other way to rank issues in between each other is to use the Kanban board (task board).
You can read more about how the Kanban board works here.

1.You open this view by going to Project – Issues and choosing "Kanban board" in "View:".

2.To be able to rank between issues, first choose sprint.
You can now rank between the issues using drag and drop. The sub-issues can also be ranked in the same manner. It is also possible to change status group