You have two options to run the installation program, using the Graphical installation or the Console installation (see below for a description of the Console installation).
Using the Graphical installation program
If you are on a "graphical environment" you can use the graphical installation program. Just double-click on the file: VisionProject-x.x-installer.jar and the installation will start. It is necesary in windows to run the installation program as administrator.
Below is a few screenshots of the most important steps in the installation.
Specify if the installation is a new installation or an upgrade
Here you specify where VisionProject should be installed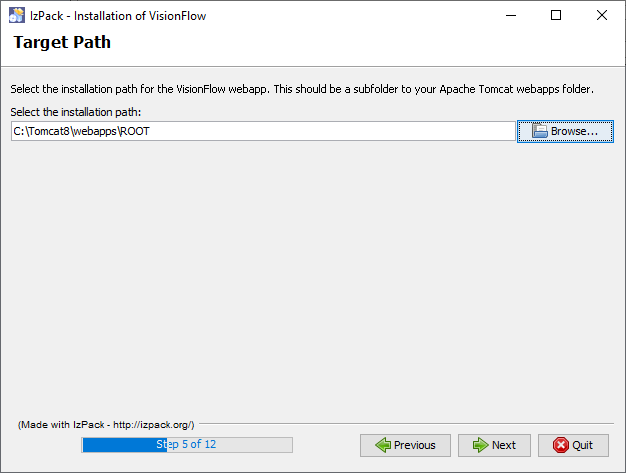 Specify where documents should be placed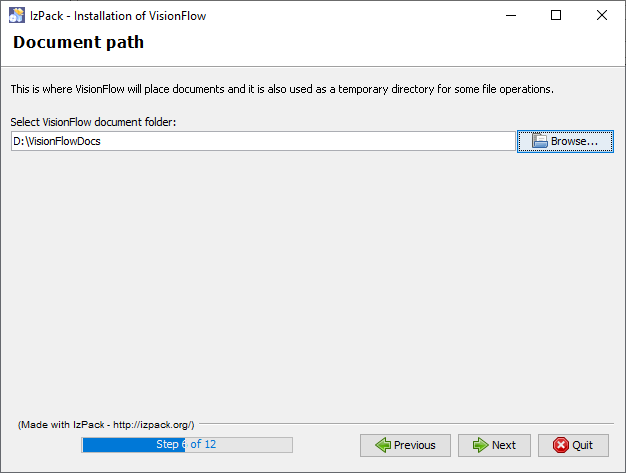 Specify database information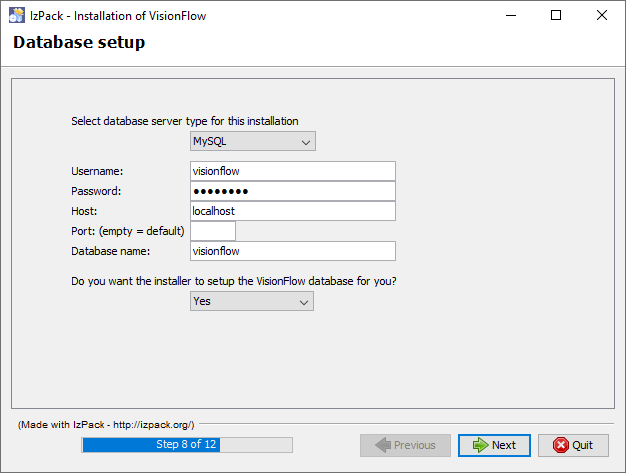 When the database setup is complete you should see this screen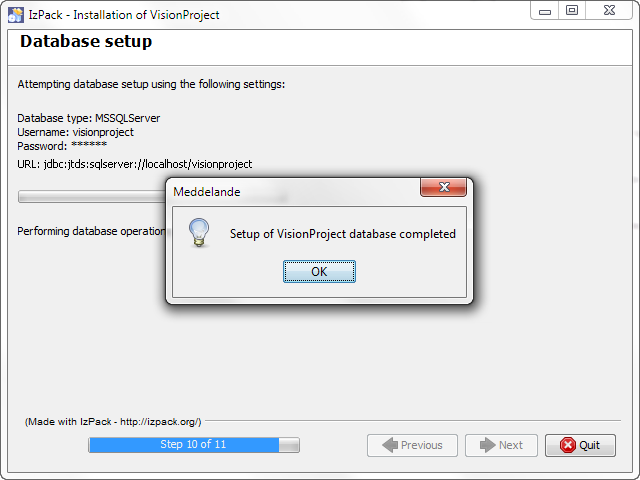 Using the Console installation program
You can run the installation from a console as well. Just execute the following at the prompt:
java -jar VisionProject-x.x-installer.jar -console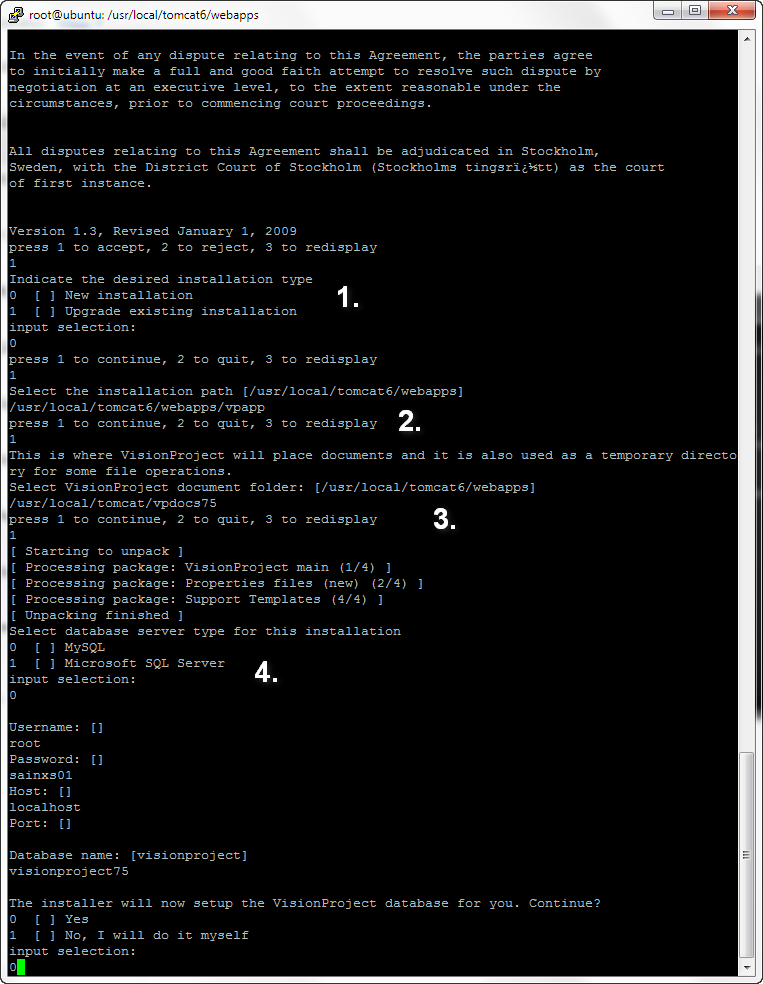 1. Select type of installation: 0 for a new installation
2. Specify where VisionProject should be installed
3. Specify where VisionProject should put documents
4. Specify the database and user credentials for the database
NOTE! To install the chat module, follow the installation instructions for the chat module available here