This is where you can create E-mail Templates that can be used from the contracts
You can choose to send emails from the contract module, to the company reference or other email addresses.
Here you can create templates that you wish to use when sending emails from the contract module. You can use different parameters to be able to tailor your email as much as possible.
The available variables are:

Subject
$contractNumber

Content
$userName
$licenseType
$license.contractNumber
$createDate
$license.numberOfSoftwareKeys
$licenseHolder
$customerNumber
$customerAddress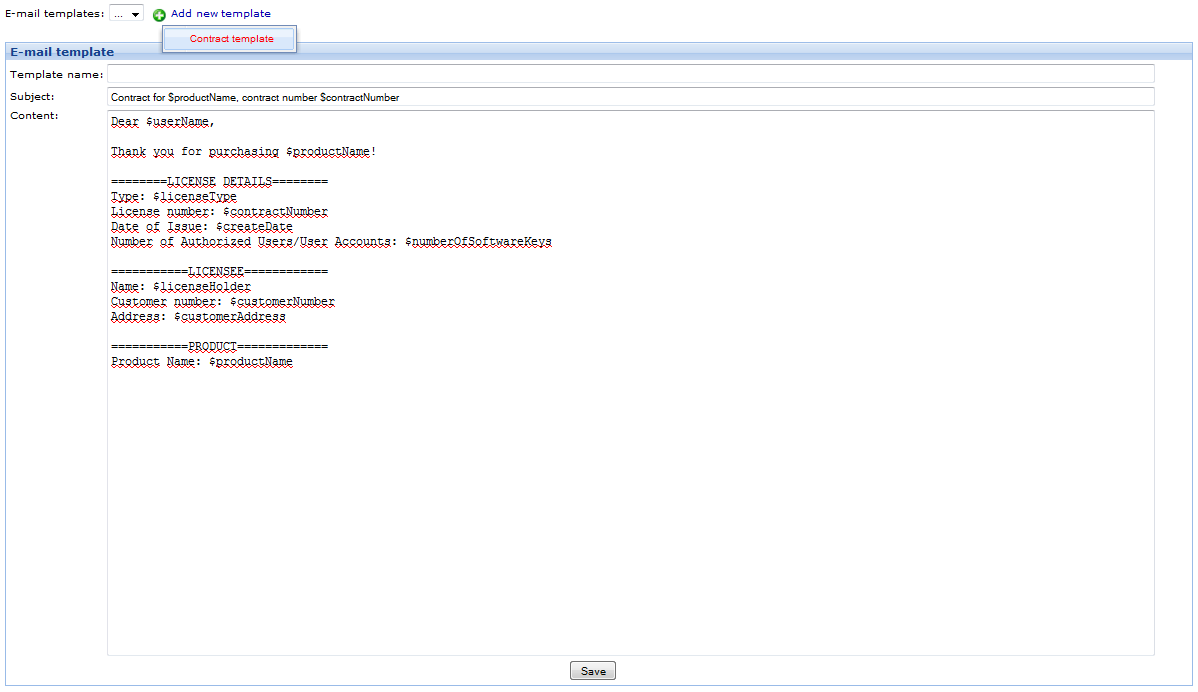 When sending a message from the contract module, a dialog is opened where you can choose the template to send.