Here is a selection of changes made in 2015
Usability

+ Our favorite quick command is now available. Use Ctrl-s for saving issues.
+ Add or change project access for multiple users. In one view you can now set the right access for one person, a team or an entire department.
1. Click on Users - select User group - see checkboxes - click on Action - Permissions - Set
2. Set the permissions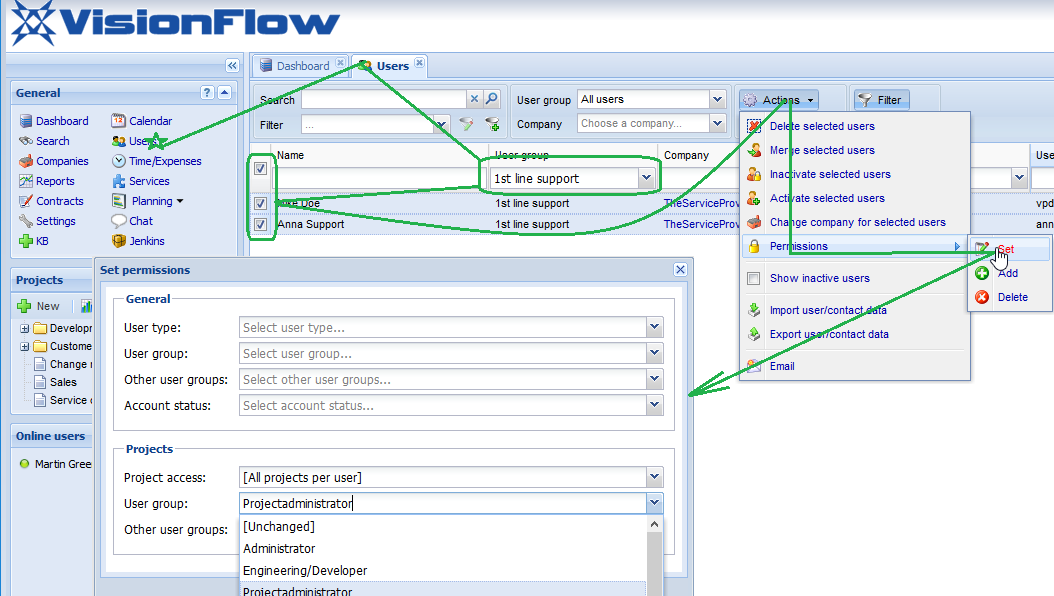 Issue / case management
+ Automate frequent activities linked to tasks. Creat a rule that will trigger on a given criteria. You will save time and work more efficiently.You might for instance want to set other fields on issues, based on other criteria than issue status. This is where the issue rule engine helps. When an issue rule triggers on saving an existing issue, a newly created issue, a copied issue, or a transferred issue, the rule changes will be performed before the issue is actually saved.
With issue rules you can:
- Modify fields or copy and transfer issues.
- Create a button where you define what activities it should perform. Place the button on relevant issues.
For detailed instructions regarding
+ Adjust who shall see what information on an users profile. Previously all users could see all information on other users profile. For instance you can now decide what information your clients shall be able to see on their profile and for their company record.
1, Select Settings - User views - select the fields that will be shown in task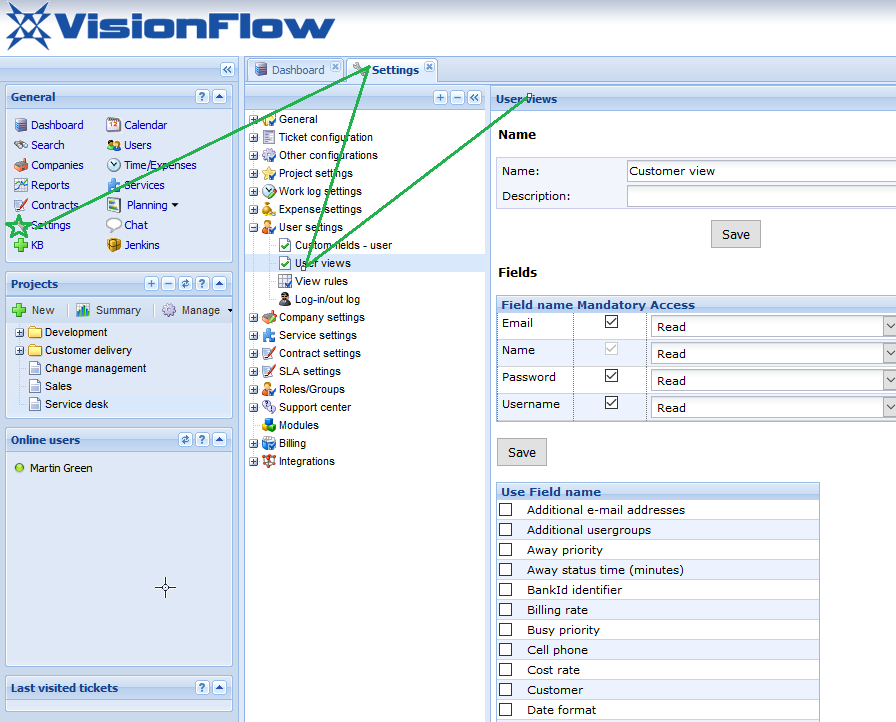 2, Select settings - View rules - Select users that is affected by the rule

3, Example of user viewing company info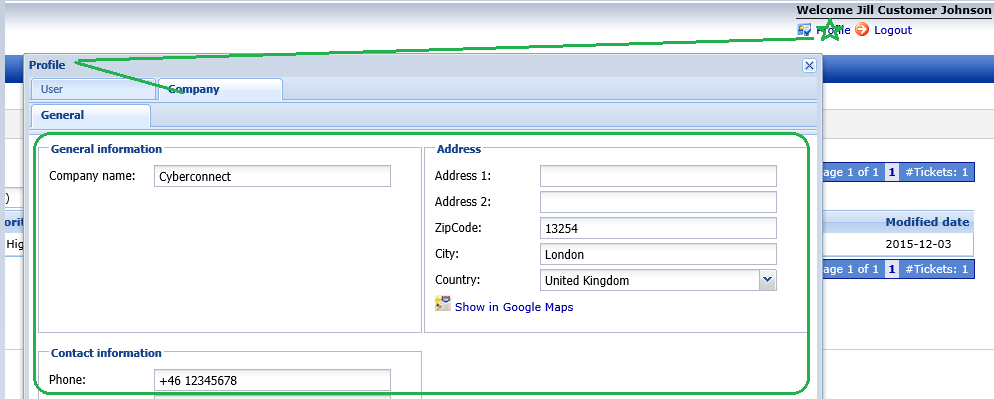 + Send sms reminders to task owners. Easy way of communicating for quick actions and for reducing the number of tasks passing due date.
On the left side of the task you see Reminders. Click and make your settings.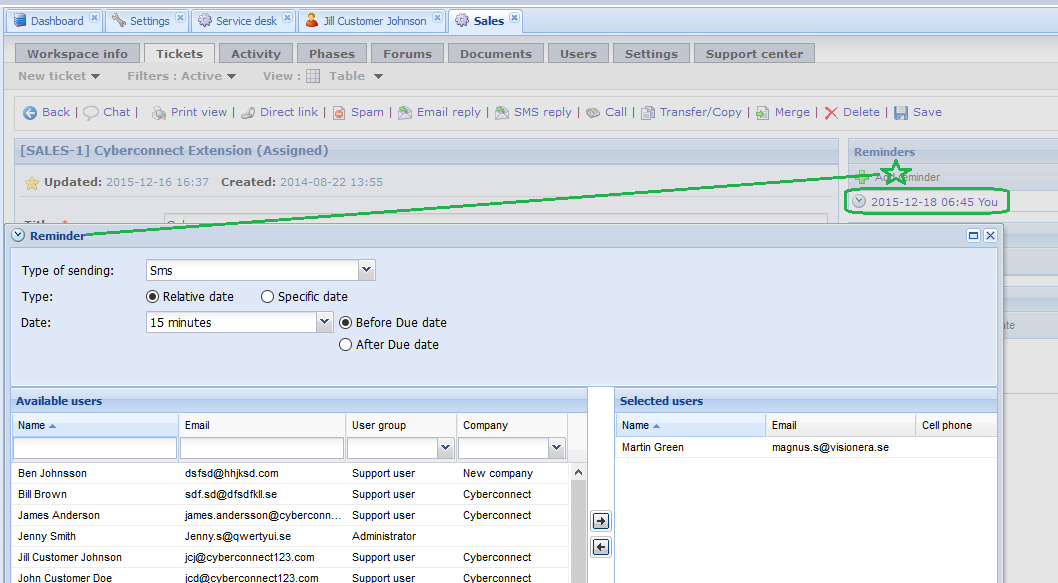 User and company management
+ Import data from external configurations management systems and monitoring system such as Microsoft SCOM and Netsite. The data is stored in your CMDB (Configuration Manager Data Base) in VisionFlow.
+ See when users log in and out of the system. Important and useful for security reasons.
Select Settings - User settings - Log-in/out log