It is easy to add a help text to the issue fields in the issue field configuration.
General Settings > Issue configuration > Issue Fields > Choose a issue field configuration
Simply click on the Help text icon by the field if you want to add or edit a help text.
No green tick = No current help text is present
Green tick = Help text has already already added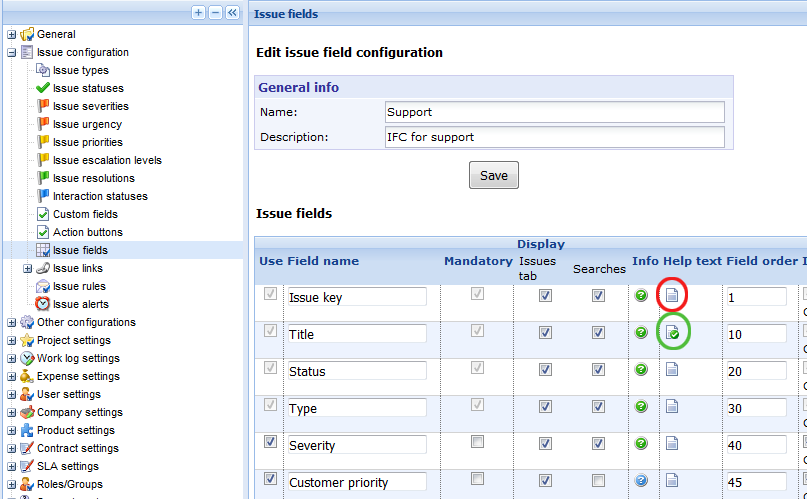 A pop-up window will come up where you add the text wanted and click Save.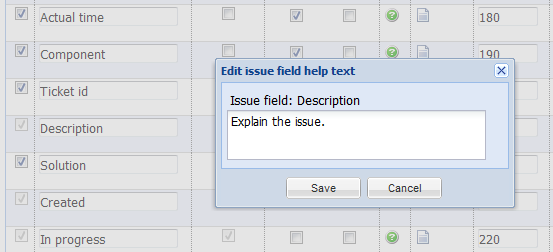 The help text will appear when you put the mouse over the text by the issue field in the issue within VisionProject and in the support center if you have this set up.