Activities/tasks can be imported form MS Project into VisionProject.
This function is found in the upper right corner of the issues tab on your project, by clicking the
icon
Note: For VisionProject to be able to import the activities/tasks correctly, the file needs to be stored in xml-format.
Please note that for the owner field to be imported correctly you will need to use the same user name both in MSProject (for resource name) as in VisionProject.
It is also possible to manually specify which user is which if the system can't identify a match automatically, this is done by clicking on the "owner" field in the grid below. The next time you import a file the system will remember this setting for you.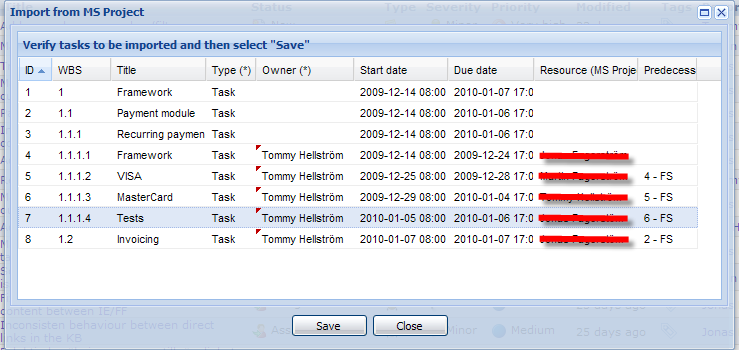 Note: We do not recommend import of more than 2000 objects at a time since that slows the system down. If more objects needs to be imported divide them into groups of a maximum of 2000 and then add more groups once the first is imported.