VisionProject is a very good solution for keeping track of and manage support issues/cases from different sources, such as from different email accounts, web/html forms on your web site or manually created by your customers/users.
You can also publish web based support centers (portal/web site) to share information, files and articles easily to to your customers/end users.
You will find a lot of information on the support center module and how to manage issues here, for instance please see:
See below for an example of how issues can be managed in an organization with 1st line 2nd line support and two dev/tech teams. Please note that this is just an example and you could just as easily work in one common project for your whole team, dedicated for both support issues and tasks.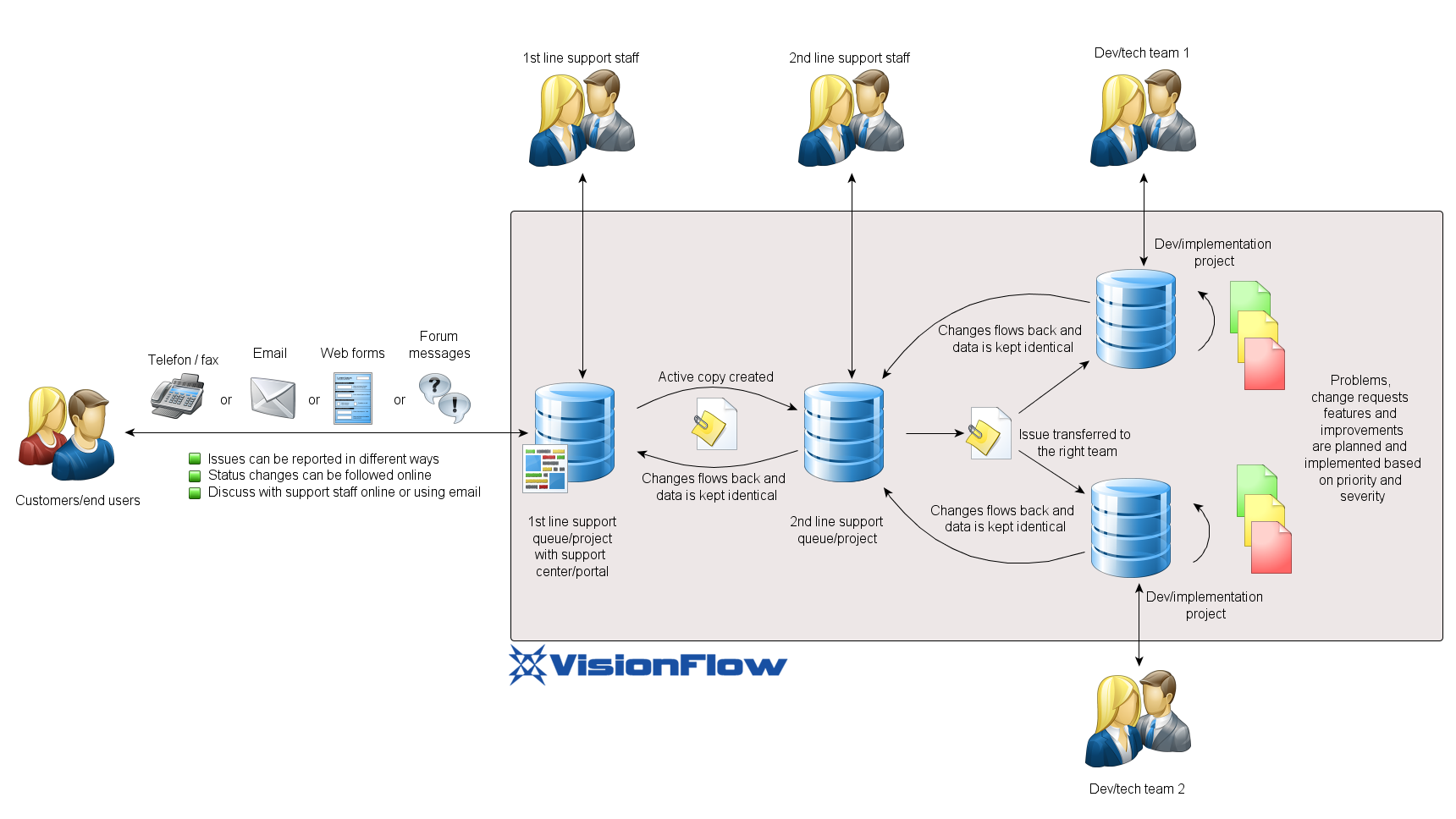 If you need help getting started or want an online demo of the system then don't hesitate to contact us at support@VisionProject.se and we will help you!