VisionProject 5.1 was released on the 5th of July 2009

See below for details about the new features and improvements in this release. If you have any questions or need some clarification in some of the areas, then just add a comment to the KB-article or send us an email.

Issue management
Issue History export, exporting selected issues
The ability to export the Issue History has been added in the "export dialog". You can still export all issues in the current list by clicking on the export icon, as before. In addition, you can now export just some issues by ticking off the checkboxes and choosing export from the context menu. Project name has also been added as a field in the export dialog.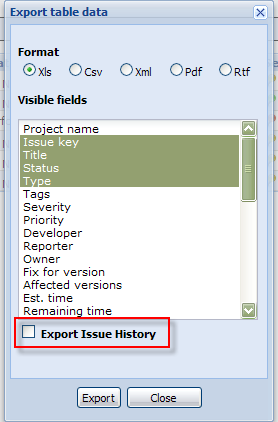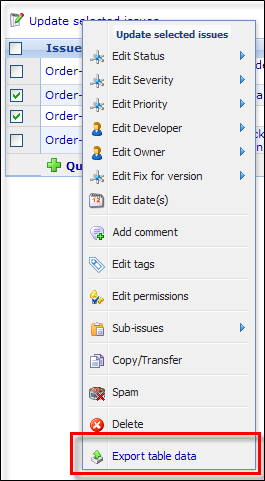 Access on issue comments
The same access as you have currently have on issues, document and forum messages is now available for comments.
This feature introduces some important changes in the way comments are managed for "Support users" (users that are using the "Support center" to view and edit their issues). Previously, comments were never visible for "Support users". Now they are visible if you have set the access for the comment to be visible for "Support users".


SLA management
Ability to filter on severity in Alerts
You can now add severity to your filter criteria in Alerts.

Web Service API
Enhanced Web Service API - better query functionality, document upload/download and more
A lot of enhancements for the Web Service API, such as queryProjectIssue and document upload/download. Note that the Web Service API is available for the installable version only at this moment.

Ticket system
Ability to create a "subject template" for email replies
You can now create your own "subject template" when you do "Reply to correspondent" on an issue.
Ability to set Issue type in processing rules
A new processing rule has been added: "Set issue type". This gives you the ability to for example set the issue type to Bug if the subject contains the word [bug].
Improved identification of a VisionProject ticket id (easier to let two different ticket systems cooperate)
Previously it was hard to have VisionProject and another ticket system to send emails between each other, if the other ticket system used # to identify the emails, like VisionProject does. VisionProject has now been smarter and can identify if the ticket id is from VisionProject or not.

Reports
Details in the "Average time in status" report has been added
A table with report details has been added to the "Average time in status"-report.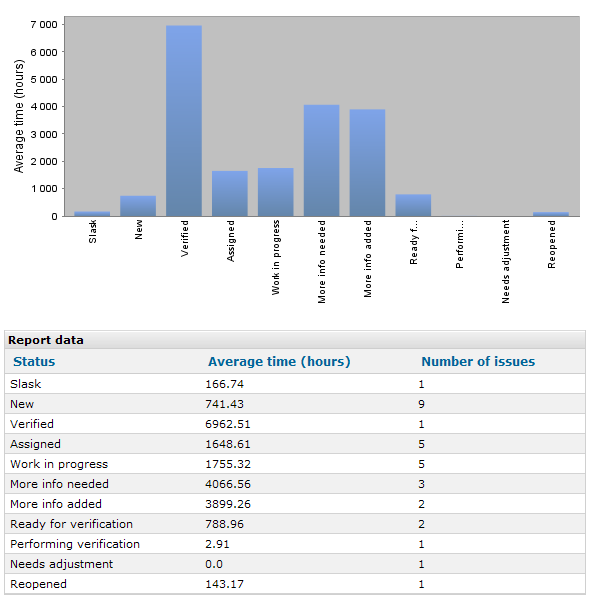 Misc
Domain mapping on companies
With domain mappings you can specify domain addresses for a specific company, for example: 'company.com' and when the ticket system receives a new email comes from a person with an email that ends with 'company.com' she will automatically be added to that company.
GUI themes
If you have enabled our additional feature: complete branding, you will now be able to change the theme for your account. Right now we have four different themes:
Standard (blue)
Grey
Red - grey
Olive - grey
Ability to set which user groups a particular user group can set in "Invite users"
This makes it possible to specify which user groups that can be set for an invited user.
Added "document has been changed"-notification
VisionProject had "a document has been added"-notification before and now we also have "a document has been changed"-notification.
(Installed version) Default locale can be set in property file
Specify the locale that should be used for the login form. This is specified in the attribute 'defaultLoginLocale' in the file 'VisionProject.properties'.
(Installed version) Better management of invalidated MySQL connections
MySQL connections is invalidated/closed by default when they have been inactive for 8 hours. This was a problem in our connection pool which now is solved.