This page shows what should happen when an SLA Target is triggered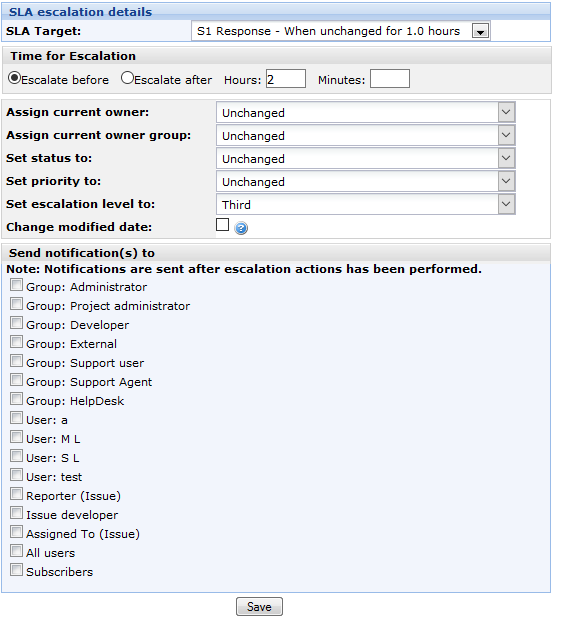 In every project you want to use an SLA Target, you set up one or more "SLA Target escalations". You can also find the escalations in their own tab of their SLA Target page.
You first choose when an action should be triggered by entering "Time for Escalation". Choose to trigger an action either before or after the SLA Target is reached with amount of hours and minutes.
In "Escalation Actions" you choose what the should happen when the trigger is reached. You can here choose to:
Assign current owner to ...
Set status to ...
Set priority to ...
Set escalation level to ...
Change modified date checkbox (see more about this here)
You can also choose to notify users by Email that the trigger is reached. You choose what groups or users in "Send notification's to".