You can setup and specify expense types on an account level. This is done in the settings in "General/Settings/Expense settings/Expense types":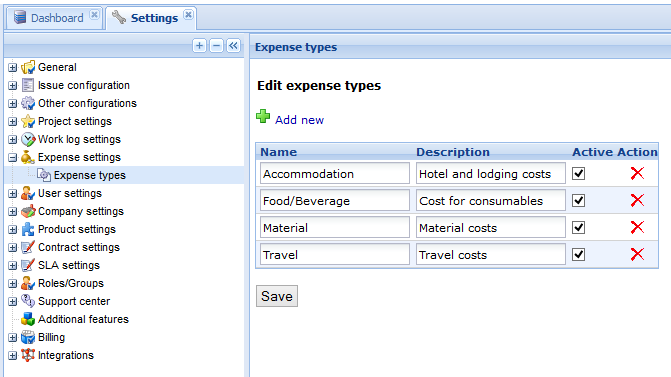 Here you can add new expense types and specify if they should be active or not.
If you try to remove an expense type that is used for one or more expenses, it can't be deleted - but instead it will be set as inactive. This means it can't be selected when creating new expenses, but historical expenses will still have the type. Expense types that are not used in any expense at all, can be deleted completely.