Project Risk is a field that represents the risk level of the project
The risk field is currently not calculated in any way, but is included so you can manually set a risk level on a project.
This setting allows you to edit or create new Risks that can be set on a project.
The image below shows the default risks: Low, Medium and High: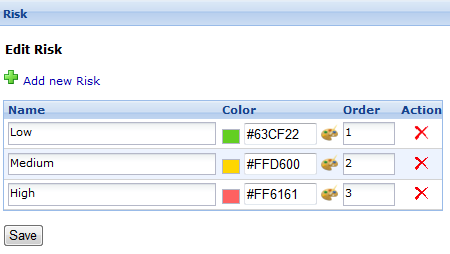 You can add new risks or edit the ones in the table. Clicking on the palette icon shows a color picker dialog.
The red "X" deletes the row.