How do I use a Knowledge base?
You can open a knowledge base for a project by going to the project's support center tab, and click on "Knowledge base".
The Knowledge base then opens in its own top level tab in VisionProject.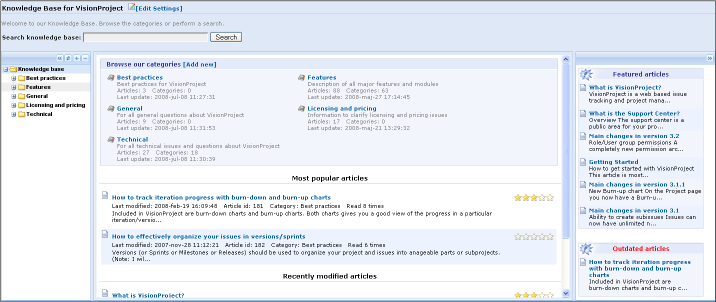 The user interface for the Knowledge base. It uses a view with several panels - a center panel surrounded by panels to the left and right, and an info /search top bar.
Navigation is done by the tree in the navigation panel, or by clicking on links in the main panel, or a combination of both. Use what feels best for you.
There are several features related to the Knowledge base. (Note that they might only be visible/available for an user with correct permissions!)