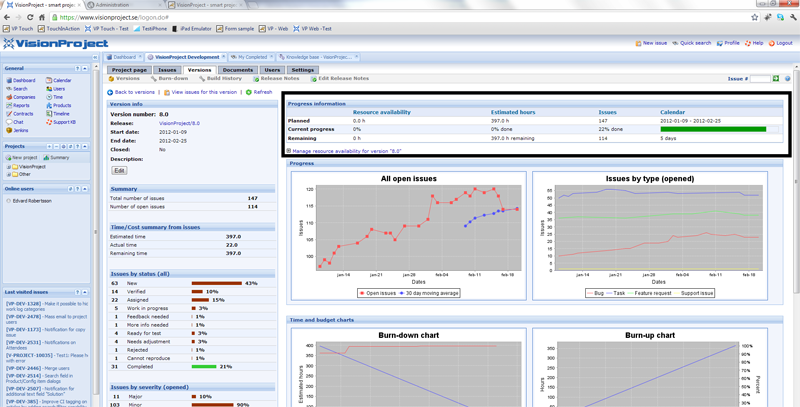 Resource availability for sprint: This section shows how much work time is available to the sprint, and who works on it.
First, a sum of the total available time, in hours. Read more about the Progress information section here (especially point 3).
Below that is an expandable section where you can see the table of users assigned to the project sprint, and how much they can work on the sprint each week.

One row per user.
The column headers in the table are week numbers. Use the green arrows to shift the viewed time frame forward or backward. By default the first column is the current week.
Each cell represent how many hours that user can work on this project sprint during the week in question.
To edit, just click on the cell and type the new value. Be sure to click on the 'Save' button to update the table
"Use Availability from project"-button
By pressing the "Use availability from project"-button all the values from the "Project/Users/Resource management" page will be copied to the resource table in this section.
"Enter availability"-link
By pressing the "Enter availability"-link a dialog is displayed where the user can enter the availability that should be used for all weeks.