VisionProject 3.2.1 was released February 2008
Ticket system processing rules
Processing rules has been added to the E-mail ticket system. With processing rules you can define different criterias that will be matched against e-mail messages and if a match is found one or more defined actions will be executed. The actions that can be executed are:
Set priority
Set severity
Notify recipients (list of e-mail addresses)
Forward original message with Ticket Id appended to subject to recipients (list of e-mail addresses)
Configure processing rules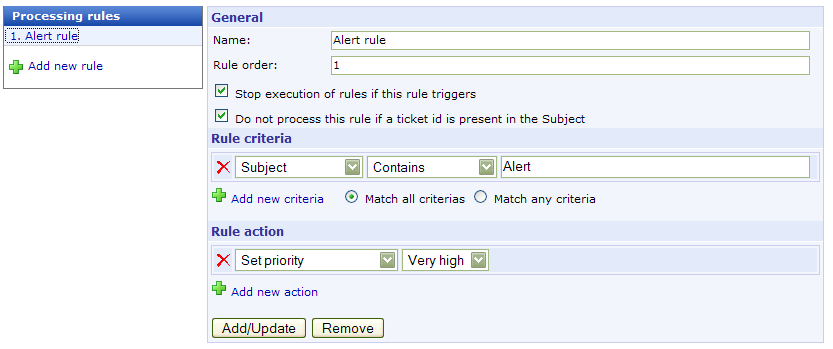 Major enhancements to the Web service API
The Web service API (SOAP) has been enhanced with a number of new services and it now works with WSCF which is common in Microsoft land.
Work log report enhancements
Some additional fields are now available in the Work log report export.
Minor enhancements/bug fixes
A few small enhancements and bug fixes have made it into this release as well:
Ability to hide sub-issues in the "Issue-list"
Total number of matching issues are now shown at the top when performing a search.
Export of issues - priority and version wasn't available
Signup of "Invited users" sometimes silently failed
The progress chart on the Project page was wrong if the "automatic change of status" was used in the Ticket system.