View the issue history log directly from the Issues list with the issue history viewer.
Go to your user profile and check the setting "Show an icon for issue history in issue lists" under Issue settings.

Now you can see the issue history icons in the Issues table. Click on an icon to open the issue history viewer.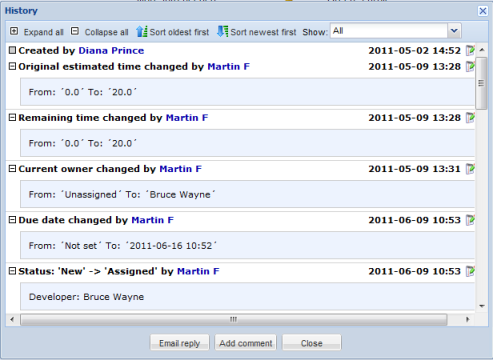 In the viewer, you can do the same things as in the Issue history section: Expand/collapse issue history events, sort by date, filter on comments or other events.
There are buttons to add issue comments, or go directly to the email reply for the issue.