It is quite common that our customers have external partner companies helping out and being responsible for certain customers/clients.
For example this is common for customer support and sales management processes. For this purpose there is a specific partner/company access model in VisionProject.
This makes it possible for you to allow partner companies to log in and work in VisionProject through the normal user interface, allowing them only to see data for customers/clients that they are responsible for, such as:
Issues/cases
Documents
Customer data
Contact/user data
Please note that if a person is a part of a workflow or is managing some tickets/issues then that user should always log into the normal user interface and not the support center.
Even if a partner doesn't work daily in VisionProject you can still set up email notifications for them, i.e. so that they are updated with everything that happens to "their" customers/clients, by using the partner/company access model.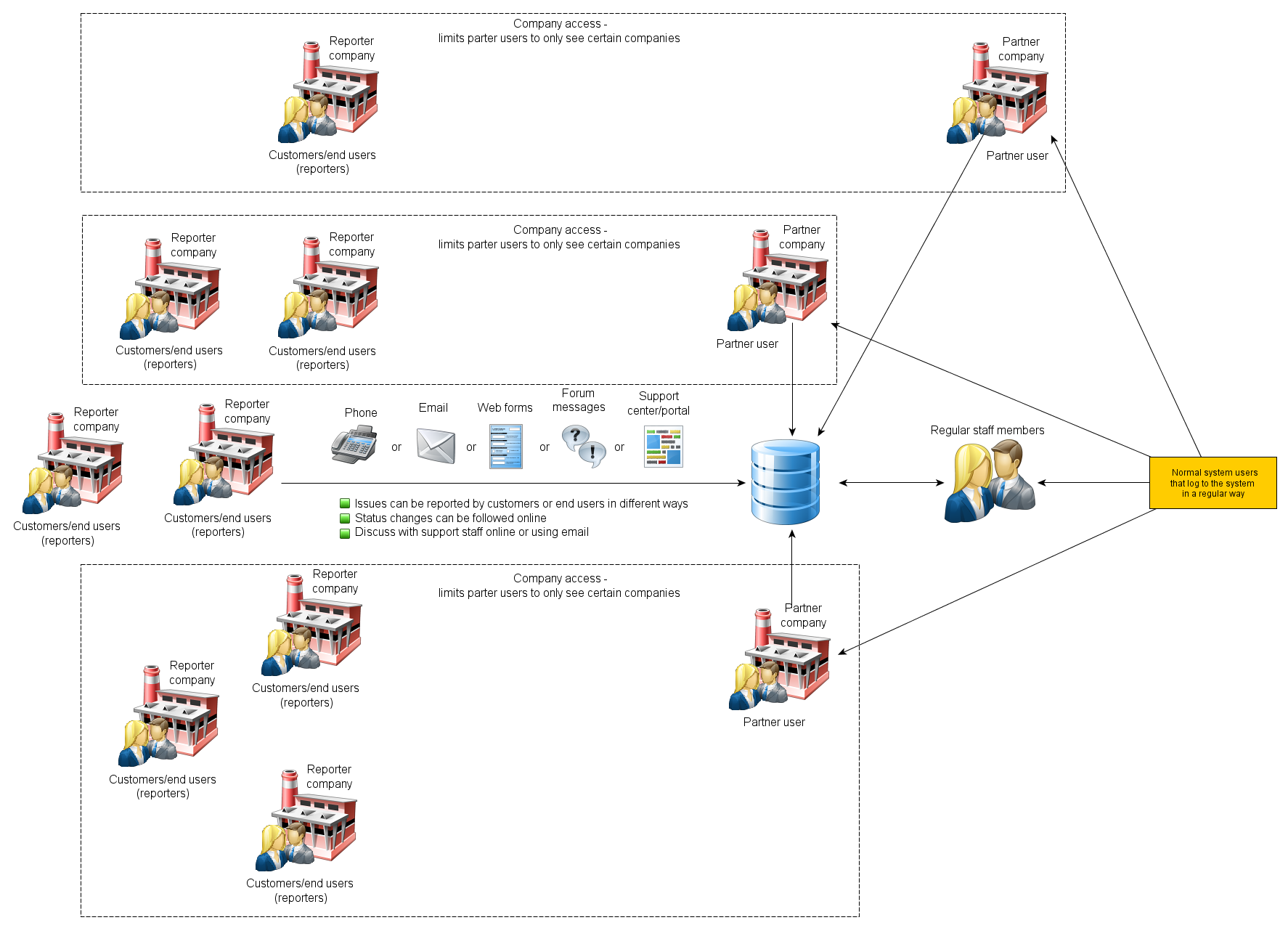 You can set the company access by opening the company in the company page and selecting the company access subtab. (Assuming you have the correct permissions to do so.)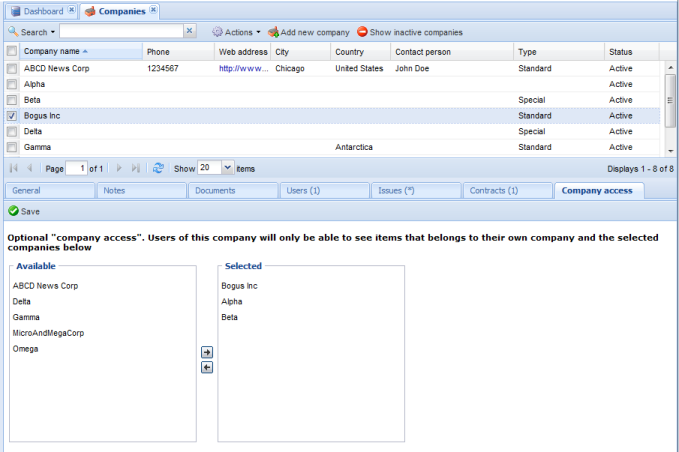 In the sample image above, the Company 'Bogus Inc' has been set to only se their own issues, and that of the companies 'Alpha' and 'Beta' as well.
The permission will affect many aspects of VisionProject. If your company have this permission, you will not see projects, issues, users, etc from companies you do not have access to.
Note: In some cases you can see names of users not belonging to your company, for example when an issue has a reporter/developer that is "foreign", but you have a user in another field associated with your company - and the issue is thus shown.