The issue link info-icons next to the issue title shows link information if hovered or clicked.
The link icons appears as a chain link icon, next to the checkbox/subscription/permission icons (not shown in image). Hovering over the link icon will show the link popup briefly, but clicking on the link icon will make the popup stay until closed.
The popup shows which issues the current issue is linked to, and the type of link between the issues. The type and status of the linked issue are also shown in parentheses. You can click on an issue reference in the popup to open that issue in its project tab.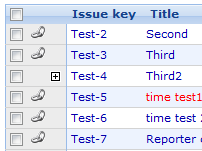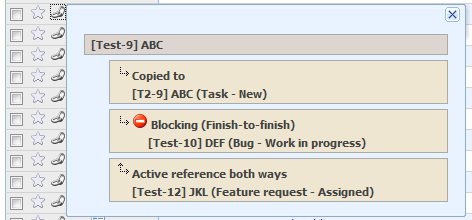 To show these link icons, you need to check the "Show an icon for issue links in issue lists" option in your Profile - Settings tab, in the Issue Settings section: