VisionProject 3.1.1 was released October 2007
New "Burn-up" chart
On the Project page you now have a Burn-up chart along with the already existing Burn-down chart. The great thing about the Burn-up chart is that you also get a view of worked time or budget burned if you like. The Worked time is fetched from entries in your Issue Work Log.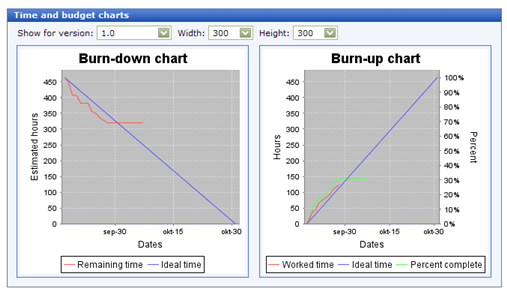 Invite users
You can now "invite a user" to a project. Go to 'Project page -> Users' and press 'Invite users'. There you can simply specify one or more email addresses and the person that you want to invite gets an email with further instructions.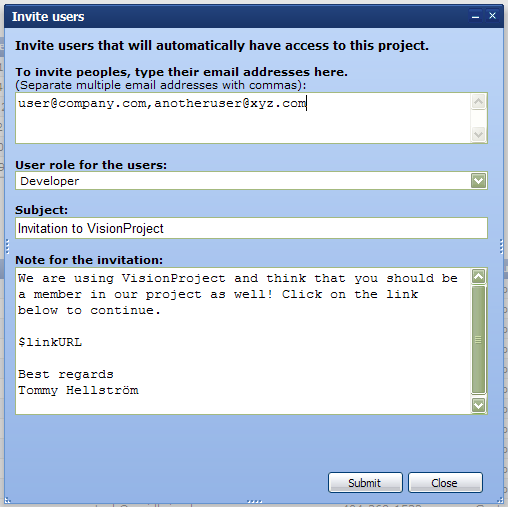 GZip support
GZip support is now enabled per default. [Note for installed users] If you do not want to use gzip, simple comment the CompressingFilter section in the web.xml file.
Bug fixes
Yes, a few bugs were also resolved! :-)