Work schedule exception schemes should be used to register exceptions to the work schedule, such as national holidays.
A Work schedule exception scheme can then be linked to a Work schedule and when calculation on, for example, the breach date for an SLA, the work exceptions in the scheme will be considered.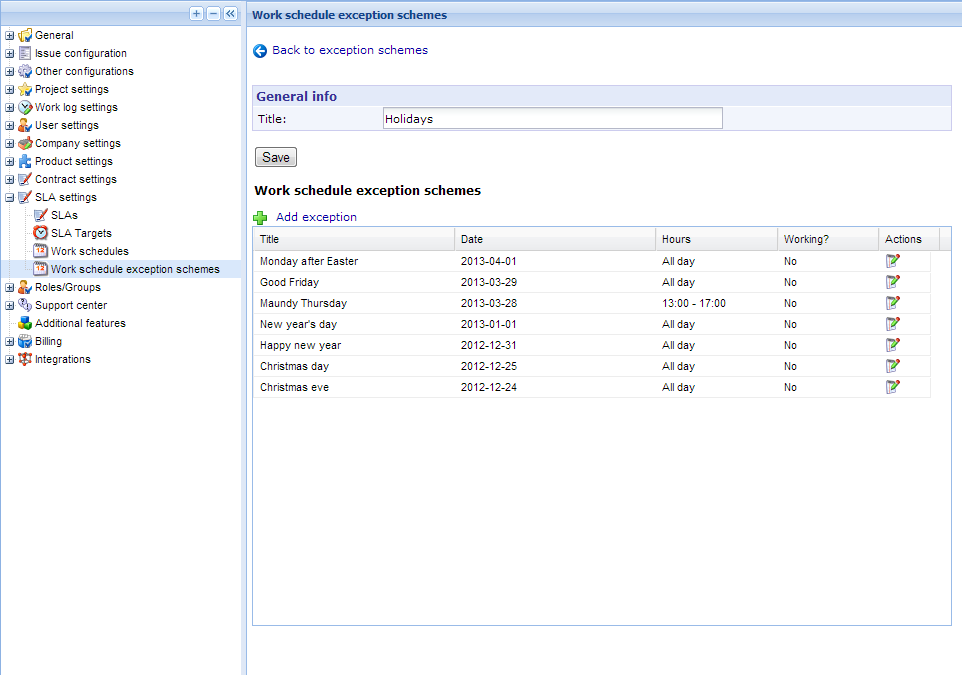 A Work Exception can be for one day only or for an interval.