It is possible to export user data to a Excel, PDF, CSV, RTF or XML file. This feature is available in the "Actions"-menu in the Users panel.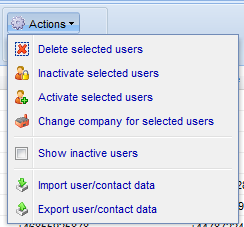 When selecting "Export user/contact data" this dialog is shown: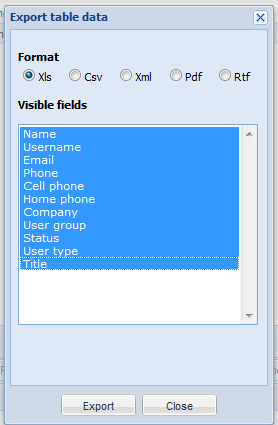 Just select the fields that you would like to export, the format and the click on Export.